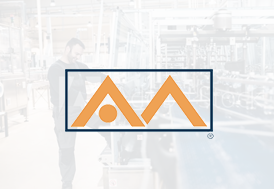 March 23, 2020
As of Tuesday March 24, 2020, Ohio Governor Mike DeWine, mandates the Stay-at-Home order for all non-essential businesses until April 6, 2020. Allied Moulded's category has been deemed as essential, with manufacturing and shipping maintaining a minimum 5-day/24-hour production schedule at all facilities. We are taking every effort to provide our employees with a safe and healthy working environment by limiting face-to-face meetings and implementing strict social distancing practices. Our employees are and always will be our number one priority.
We will continue to receive customer orders via standard ordering channels and will be processing orders in a timely manner. If you have any questions about products, new orders, or current orders please contact your Allied Moulded Sales Rep or call 800-722-2679. We appreciate your trust in Allied Moulded Products and we will strive to provide quality products and customer service during this trying time.
Any update to business functions or dates will be added to this announcement moving forward. We will continue to follow the mandate as provided by the Ohio State Department found at coronavirus.ohio.gov and will adjust dates or business functions as directed in future updates to this order.